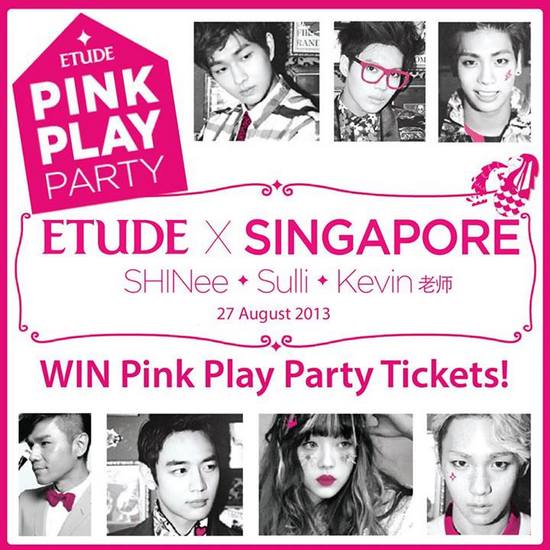 Steps to winning Pink Play Party tickets:
1) Every $20 purchase entitles you to a SHINee peel off card
2) Collect all 5 different SHINee peel off card (Must be 1 full set)
3) Register with them (www.facebook.com/etude.sing) on our Pink Play Party Facebook tab (can be found on top right corner of the tab bar. Use desktop to register as app is not mobile optimized)
4) First 400 registrations with accurate particulars and correct serial number wins a pair of tickets each. Another 250 pairs of tickets will be allocated to the remaining participants on a lucky draw basis.
*Rules and T&C can be found on the Pink Play Party registration tab:
https://apps.facebook.com/etude-pink-party/terms-and-conditions/
* Number of registrations can only be traced upon closure or registration period.
* Successful registrations should see a pop-up stating entry has been successfully submitted
Etude House is located at VivoCity, #01-K3